Summer's Here & The Pool is Cool!! Let's Stay SAFE!
It was the end of last summer, and my kiddos made it their practice to go to the neighbor's house a few times a week to swim.  It was their 2-hour escape from the hot Texas sun, I suppose…or an escape from daily chores

.  My children had proven to be good swimmers.  Their friends as well.  And they were an easy 15-second stroll across the street, within earshot if I needed to holler them home.
One afternoon while they were there, I had a sudden, out-of-nowhere thought cross my mind.  We will now refer to that as my 'mother's intuition'.  While I was folding laundry, I suddenly envisioned myself DARTING across the street and jumping into the pool, fully dressed to rescue my little girl.  And like many random thoughts, I let this one leave as quickly as it came, because I didn't have any fear or sudden urge to act it out.  About 5 minutes later my kids come home, the youngest one with tears streaming down her face.
She proceeds to tell me that she got stuck UNDER a floatie – you know the huge unicorn toys you can inflate, that can float big kids, even adults.  Well at the time, the floating unicorn was also bearing the weight of a full-grown, 15-year-old.  Thankfully he fell off, and thus launched the unicorn away, and my child could grab the side of the pool and pull her head out of the water.
Just writing this story makes me sick to my stomach.  I'm so happy to say that my sweetheart was and is OK.  She was really scared and balled as she told me the tale.  What's sickening is how different the outcome could have been, all in a matter of seconds.
I'm beyond grateful that even though I didn't react to my fleeting image of "mommy running to the rescue", my kiddo made it out ok.  I am thankful the Lord made a way of escape for her.  However, that moment of intuition and the reality that played out served as a serious reminder to the necessity of water safety measures, even when everyone in the water can swim.
While drowning is an enormous topic with a plethora of scary scenarios, my intention today is to specifically highlight some safety measures we can all take while having summer pool time.
It's getting hot, and here in Texas, 'pool time' can extend well over half the year.  But summer is upon us.  School is out!
This is my call to you as friends, parents, any adult really…to take up the practice of having Water Watchers.  A Water Watcher is an adult who is present and on duty when children are in the water.  They commit to the responsibility by wearing a wrist band or lanyard while on duty & signify:
While wearing this tag, I agree to supervise the children in the open water or pool, keeping them in sight at all times.  I will not leave the water area without finding an adult to replace me.
Water Watchers ARE
Resolute: Committed to 100% observation with zero distractions.
Ready: Prepared and able to assist or redirect dangerous behavior.
Rotate: Take turns often (15-minute periods) to avoid fatigue and lapses in attention.
Little Known Facts about Drowning
It's quiet and still – drowning isn't loud and violent splashing.
Sometimes the victim is barely underwater.
47% of kids who drown know how to swim.
Drowning can be quick. It doesn't take but a few seconds for someone to be in serious distress in the water.
Pool Safety & Precautions
Appoint Water Waters of course.
Learn CPR and basic rescue skills. There are lots of reasons this is a great idea.
Teach your children how to float. This was the very FIRST skill my kids learned at "Mommy & Me" swim lessons.  It's a great way to rest or calm down if panicked.
Make sure kids are able to exit the pool without the aid of a ladder or steps.
Kids are kids, and they are certainly kids when playing in the water, no matter their age.  None of the other kids in the pool with Emma that day had any idea what she was going through until she surfaced coughing and crying.  It's on us, the present adults to ensure everyone has a fun and safe experience.
For more information about pool safety, and water safety in general, please visit www.safekids.org/water.  There is valuable information there and my source for today's post.
Stay Safe & make sure someone is always watching! 
Need more info?
Let us know what County, City, or Zip code you would like more info about.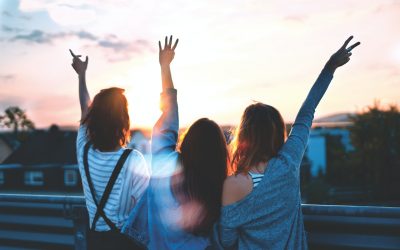 Millennials are the largest share of home buyers today, and they appear to be targeting certain metro areas for homeownership. "As states and cities begin to reopen, millennials will play a significant role in the housing market's recovery," says Vince Malta,...